Deck Builders In Atlanta
A beautiful and comfortable home is not just appealing to the eyes of the visitors but it's the homeowner's pride
Having a deck in one's home will not only improve its appearance but will boost its value and add to the sitting area.  A well-designed deck will give one a place to entertain guests, relax or even enjoy an outdoor cooking.
Getting deck builders in Atlanta is easy as there are many who advertise their services. It will take one time to get to a professional one who is just perfect for their need. There are those qualities that one should look for if they need a technician who will deliver quality work.
Redoing a deck, building a porch or constructing a patio might prove to be a hectic task and an expensive one, thus you need the job done right fast.
Best Deck Builders Atlanta
Building a deck is not an easy task that we can advise anyone to group into a do it yourself (DIY) activities. Contracting inexperienced deck builder is even worse as one will invest their cash and time for substandard decks. A badly done deck is unattractive and can pose a danger during the construction or in future.
You will get to the best deck builders Atlanta if you look into a company with the following qualities.
Skilled
Homes have different designs and it's hard to get a home that has a similar front face with another. A skilled deck builder will be able to look at the space available and come up with a design suitable for the home.
Creative
Deck building is an art that calls for one to be creative. One should look for a technician that is open to ideas and can come up with creative designs and styles. A technician that can put so many factors into a design, and come up with a unique style is best suited to construct a deck.
Consistent
A deck technician can be skilled and creative but without consistency, they will disappoint a client. A homeowner should look at other works done by the deck builder to test their consistency.
Futuristic
Irrespective of whether the deck design and type should suit the yard, the best deck builders invest in designs that will still look good in future. One should hire a technician that is informed of the latest trends.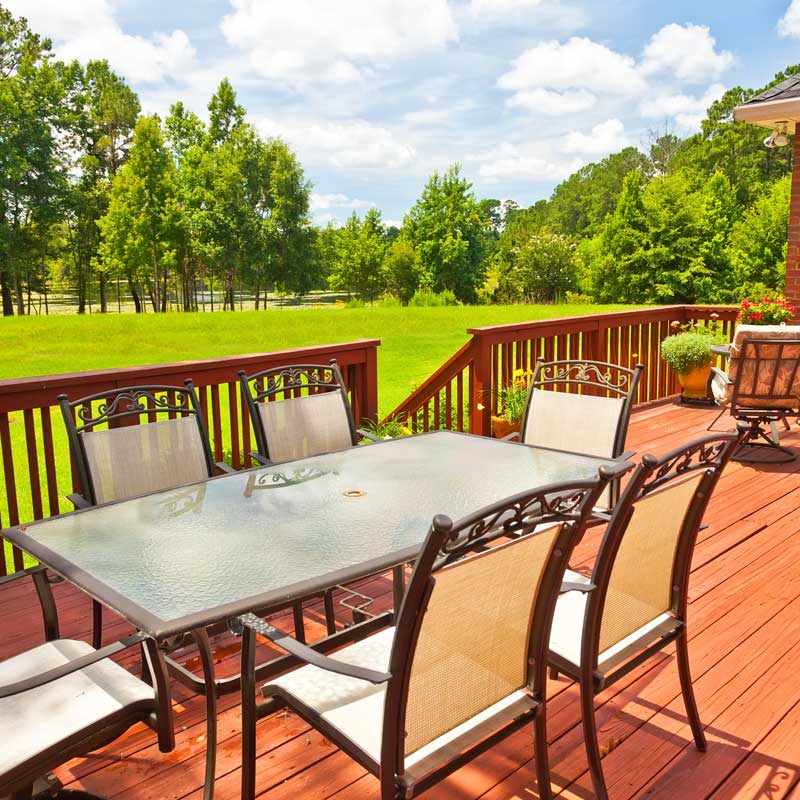 WE HAVE MORE THEN 25 YEAR'S OF EXPERIENCE
Love being outside? Deck And Patio Of Atlanta is a premier contractor providing beautiful outdoor living space: custom decks, patios, and porches.
I always have a great experience working with this Grass Roots! I have had them out to do work at my home in Kelowna a few times and am always so pleased with the results.
Amazing company with no less than the best each time they come out and take care of our yard…Thanks again for all the help!
I've used Grass Roots for multiple projects and they always do a fantastic job! They always communicate well and are very courteous when they are on our property. I highly recommend them for your home or office!
#1 Recommended Deck Builders Of Atlanta
Building of decks has been adopted by many homeowners who need to increase the value of their homes or add to the beauty and comfort. There are a number of deck builders in Atlanta but we would recommend anyone who needs this structure to consider the following:
A homeowner should consider requesting for quotations from different deck builders before they can settle for one. One should settle for a service provider who has prices that are affordable and reasonable.
One should consider hiring a licensed contractor if they are to be on the safe side with the authorities. It is recommendable to request for their copy of license, certificate and insurance policy.
Only hire a contractor that is trustworthy. There is a lot of information you can get online about the contractor. Read previous clients testimonials of their experience with the contractor.
Custom Deck Builders Atlanta
Homes are different and what works for one home may be a disaster in another. Though there are deck styles and designs to choose from, these are for ideal situations and a contractor should be able to customize one. A customized deck should incorporate a client's ideas but should not drift way too far from the design chosen
Decks are beautiful, long-lasting and useful but this will not be the case if they are constructed by inexperienced deck builders. We are a deck building company in Atlanta and will help you get a deck of any style, design or customized to meet your needs.